Hey Erik,
I don't talk a lot about my dating life. But I do like telling people that I'm in an open relationship. Chad and I love each other. And we also enjoy having sex with other people.

Growing up, I didn't see examples of healthy open relationships on TV or through my role models. I didn't even know that non-monogamy was an option. As such, I feel a responsibility to use my platform to show a broader spectrum of relationship structures.

To that end, I recently recorded a YouTube video featuring myths about open relationships and monogamy. Check it out:




It's important for people to create the type of relationship that works for them. It could be monogamy. Or an open relationship. It could be no relationship. But I want each person to understand that they have choices - and to feel empowered to make the choice that works best for them.
Love,
Davey Wavey
Founder, Himeros.tv
---
Calvin Banks, Adam Ramzi, Alex Mecum & Max Adonis
Hands down, this has to be the hottest video we've ever filmed. It's truly cock-throbbingly delicious to watch. I can't believe that I was in the room, just behind the camera, when all action was happening!




We filmed

Play Party

on the very last day of our Tantric Retreat for Porn Stars in the California desert. This video was really the culmination of the retreat, and an opportunity for each guy to ask the group for whatever it was that he wanted - anything from an erotic massage to a cum-spurting gang bang.
Watch a free preview
---
Gay Guy's First Prostate Massage...

Giving prostate massages is a lot of fun. Especially when the recipient is porn star Trevor Harris.

Take a look:


---
Kayden Gray, Bishop Black + Kris Blent
Kayden isn't just a gorgeous model with a horse-hung cock. He's also an activist who talks openly about his status as HIV undetectable. Because of today's treatments, undetectable means un-transmittable; it's not possible for someone who is undetectable to transmit HIV to another person. This isn't opinion or fake news or conjecture. It is scientifically proven truth.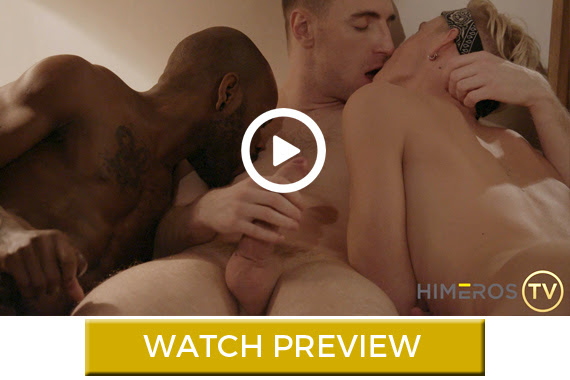 In the video, Kayden jerks off – and Kris and Bishop fearlessly engage with his cum. They rub it, lick it and taste it. They honor Kayden and his load. They understand what undetectable means and they invite all of us to experience a new perspective.
Watch a free preview

here

.
---
Listen to Himeros LIVE
If you're looking to learn more about pleasure, connection or sexual exploration, listen to Himeros LIVE!
Himeros LIVE is a gay sex podcast hosted by yours truly. Each episode features special guests and is available on Apple Podcasts, Spotify and Google Play. Whether you're commuting to work, at the gym or doing housework, tune in to hear great discussions about the juiciest topics.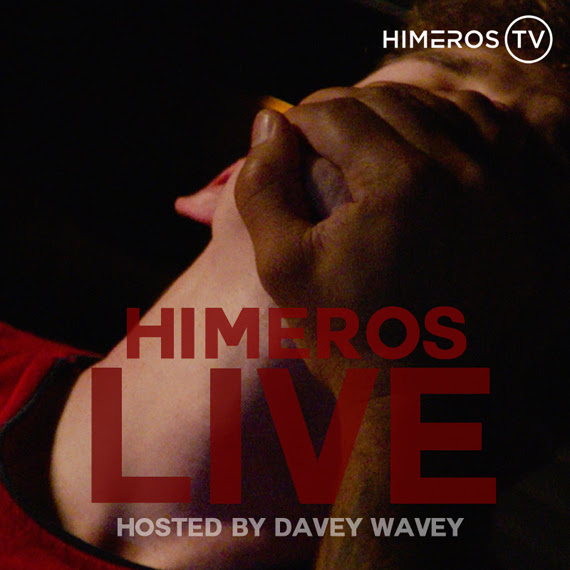 Th